Theresa May suffered a blow less than an hour before her crucial speech to Conservative activists as one of her own MPs called for her to be removed as party leader.
Rochford and Southend East MP James Duddridge submitted a letter of no confidence in the Prime Minister, saying that she was "incapable" of providing the strong leadership the party needs.
The move is the latest setback for Mrs May in a week which has seen 1,500 activists at the party conference in Birmingham give a standing ovation to Boris Johnson after he declared her Brexit plans a "constitutional outrage".
Mrs May is set to make a bid to rally the party behind her in what is seen as possibly the most important speech of her political career, in which she will say that Britain's post-Brexit future is "full of promise".
In his letter to Sir Graham Brady the chairman of the Tory backbench 1922 Committee, Mr Duddridge – who served as a whip and junior minister under David Cameron – said the Conservatives need "a strong leader, someone who believes in Brexit and someone to deliver what the electorate voted for".
And he added: "The Prime Minister seems incapable of doing this. I have not met a single MP who thinks she will lead us into another election after the last disastrous snap election."
He said: "I write this with heavy heart, however we now need a proper leadership election and to move on."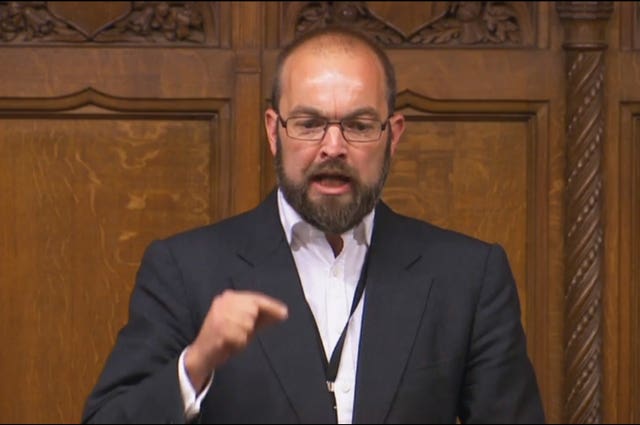 Sir Graham is required to call a no-confidence vote in Mrs May if he receives 48 letters from MPs. It is not known how many he has so far received.
In any contest, Mrs May would need to secure the backing of half her parliamentary party – 158 MPs – to continue as leader. If she fell short, a leadership contest would be called in which she would not be able to stand.
In her crucial conference speech, the PM will make a direct appeal to mainstream Labour voters disillusioned by Jeremy Corbyn's left-wing agenda to switch to the "decent, moderate, patriotic" Tories.
She will borrow the Labour leader's "For the many, not the few" slogan as she declares that Conservatives are "a party not for the few, not even for the many, but for everyone who is willing to work hard and do their best".
And she will attempt to win over "blue collar" Tories with a fuel duty freeze, saying she will carry the policy into its ninth year as it is vital for "hard-working families" – not just for their pockets, but for their quality of life.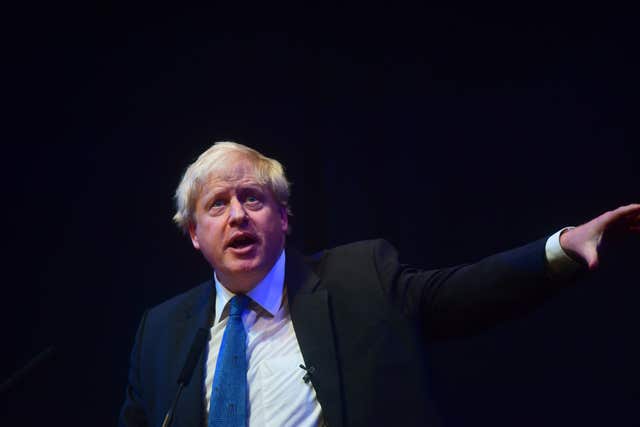 The PM will say that "for millions of people, their car is not a luxury, it's a necessity."
Mr Johnson's demand for the PM to "chuck Chequers" has echoed around the corridors and fringe meetings at a conference gathering riven by profound differences over the best approach to Britain's EU withdrawal.
But he stopped well short of a direct challenge to her leadership, urging Tories to "back (her) in the best way possible", by encouraging her to ditch the plan agreed at her country residence and return to her earlier hard Brexit blueprint.
Mrs May said she was "cross" with her former foreign secretary, accusing him of being ready to "tear up" her guarantee to the people of Northern Ireland that there would be no customs border down the Irish Sea.
But in her keynote speech in Birmingham, she will focus on her hopes for a brighter future after Brexit.
"I passionately believe that our best days lie ahead of us and that our future is full of promise," she will say.
"Don't let anyone tell you we don't have what it takes: we have everything we need to succeed."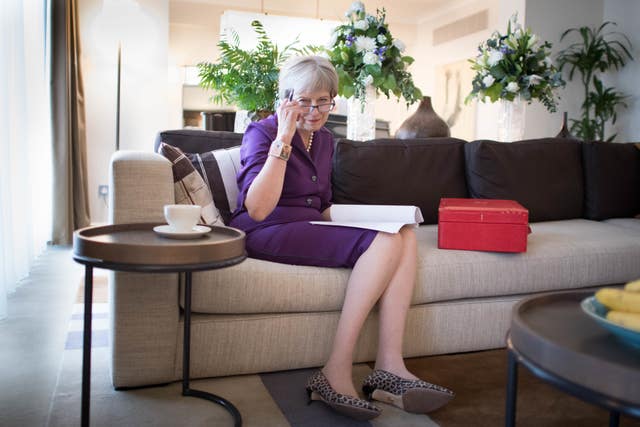 The crucial address comes one year, almost to the day, since her catastrophic conference speech in Manchester, where she suffered a stage invasion by a comedian, a persistent cough and a collapsing backdrop.
Observers will keep a close eye on whether she makes any reference to that calamitous performance, which led to speculation over how long she could last as Conservative leader.
She has already said she has taken steps to ensure she speaks "strongly" this time round.