Cannabis-based medicinal products are set to be made available in Northern Ireland.
The Department of Health has announced that it is taking measures to enable patients for the first time to be prescribed cannabis-based medicinal products without a licence.
The change will come into force on November 1.
It mirrors similar changes which will occur in England, Wales and Scotland.
The new regulations come following several high-profile cases, including that of young epilepsy sufferer Billy Caldwell from Castlederg, Co Tyrone.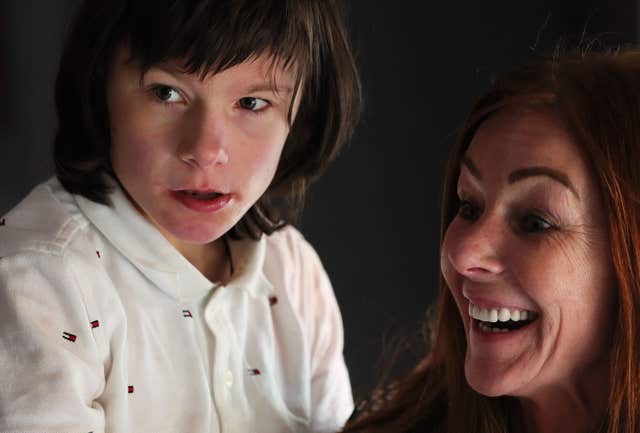 His mother Charlotte led a campaign to allow her son to be treated with medicinal cannabis products, saying it helps to ease his symptoms.
West Tyrone Sinn Fein MP Orfhlaith Begley welcomed the news, and praised the determination and courage of Ms Caldwell.
"The plight of Billy Caldwell has opened the door for many families who have loved ones suffering due to them being denied access to medicinal cannabis," she said.
"I welcome today's developments and I hope it will transform the lives of those who are currently suffering.
"I also want to commend Charlotte Caldwell for her unswerving commitment to her son, Billy. It has been an honour to work with a mother so determined to confronting all obstacles in the best interests of her child."
Northern Ireland's Department of Health says the amendments implement the recent expert advice from the Chief Medical Adviser to the UK Government and the Advisory Council on the Misuse of Drugs (ACMD) in relation to cannabis-based medicines and will ensure a consistent approach in terms of regulation and patient access across the UK.
In a statement, the department said it has worked alongside the Home Office, the Department of Health and Social Care (DHSC), and the Medicines and Healthcare products Regulatory Agency (MHRA) to develop additional frameworks and clinical guidelines to ensure that cannabis-based medicinal products can be prescribed safely and effectively to patients while at the same time ensuring they are not misused.
However the department has pointed out that the rescheduling of cannabis-based medicinal products does not pave the way towards legalising cannabis for recreational use.
The penalties for unauthorised supply and possession will remain unchanged.
Doctors on the General Medical Council's specialist register will be able to decide to prescribe cannabis-based medicinal products where their use is deemed clinically appropriate and in the best interests of patients.